Dear Powerfully Engaged Patient,
We are designing a place for you: the patient or caregiver with a "learner's spirit."
As a leading citizen in this new "world" of cancer, you are becoming increasingly aware of changes in cancer knowledge and treatment. The buzzwords you are beginning to learn are "genotype," "tumor agnostic," "RNAseq," "biomarkers," "pan-cancer," "immunotherapies,"- to name a few. This new wave of cancer therapies seeks to destroy the culprits of cancer progression by the selective targeting of molecular changes in the sequenced tumor. The newest discoveries suggest that those changes are often found across different organs. The focus is less on treating the organ of origin, and more on the molecular changes itself!
You have learned that therapies are in development that may be directed towards the pan-cancer approach, thus enlarging the scope for the treating drug. "Cocktail" treatments are being designed that hint of actual personalized therapies, rather than today's standard of care option of mostly mono-therapies.
The implications of these recent research developments, more industry investment, and increasing numbers of clinical trials suggest even more possibilities for cancer's cure. This is so exciting for all of us!
Now let's talk about YOU. You are the type who wants to learn more, know more, and to be able to help in the defeat of cancer. In fact, you go out of your way to try to become a student (if not a genius!) of your own disease. It is a gross understatement to describe you as merely "curious."
You realize that you need to learn the biology of your tumor(s); you need to be an expert of "you", at the molecular level. You learn the "how" of learning by chatting with and listening to your peer connections in your cancer communities. Too, you skim the scientific publications for relevant discoveries, you join in those learning conversations posted in your social media groups, you query the lists of clinical trials, and you attend all the medical conferences you can.
As a member of the "molecular revolution", you question everything.
You are the very person that YOU wanted to meet at the beginning of your cancer experience. Other patients witness you and your passion for survival and they want to emulate your way of living. Your active engagement in your own life speaks to them, guides them.
We want you to join our movement of activist patients, and we invite you to take your first step here.
Patients, Leaders, Activists - invited from across CancerLand - are joining together to improve the cancer landscape for themselves and for everyone.
We know who we are.
We now have our own place and rallying cry.
And we are here to help lead the way for the cancer survivors of tomorrow.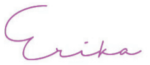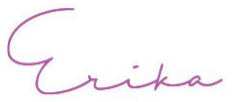 Erika Brown
Our mission is to create a global, all-cancer patient-led learning community connected to innovative treatment offerings.
ONE CANCER PLACE is a registered 501(c)(3) nonprofit organization. EIN 86-3374986